From Frustration, Good Service Grows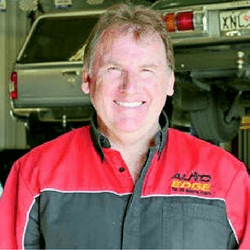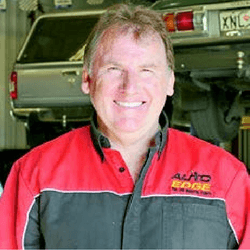 Founded in 1996 by Steve Brennan, a trained mechanic with 35+ years experience, who was frustrated at customers being taken advantage of. He was tired of seeing cars that hadn't been repaired properly. Or hearing from people about how they were deceived about the repairs their car needed. These short-term operators were giving the industry he'd devoted his working life to, a bad name.
This is still what motivates him today.
Auto Edge customers know they'll get straight-up advice and no work will be done without their consent. The Auto Edge Service Guarantee (which we've never had to call on) is an extra step to provide assurance for customers. Operating for over 20 years doesn't happen without a lot of satisfied customers who are happy to bring their car back year after year.
See what our customers say about us: Google Reviews
A Commitment to Excellence
With the many advances in technology, Auto Edge joined the Bosch service group to ensure we stayed up-to-date with the latest best practices. The team is put through regular training and is supported and helped by a large company that produces a lot of the parts in your car.
You can't fix what you don't understand
At Auto Edge we use our skills, equipment and technical knowledge to be the leading diagnostic repair workshop. This focus on getting the diagnosis right ensures we repair vehicles properly and professionally. And it keeps you and your family travelling safely on our roads.